Facilities and Resources
St Michael's provides modern learning spaces that support collaboration and enhance a variety of educational experiences.
The learning spaces at St Michael's are designed to enhance the learning opportunities of our students.
From the latest technology to flexible seating options and adaptable class sizes, students will learn how to work both independently and as part of a small or large group depending on the task at hand.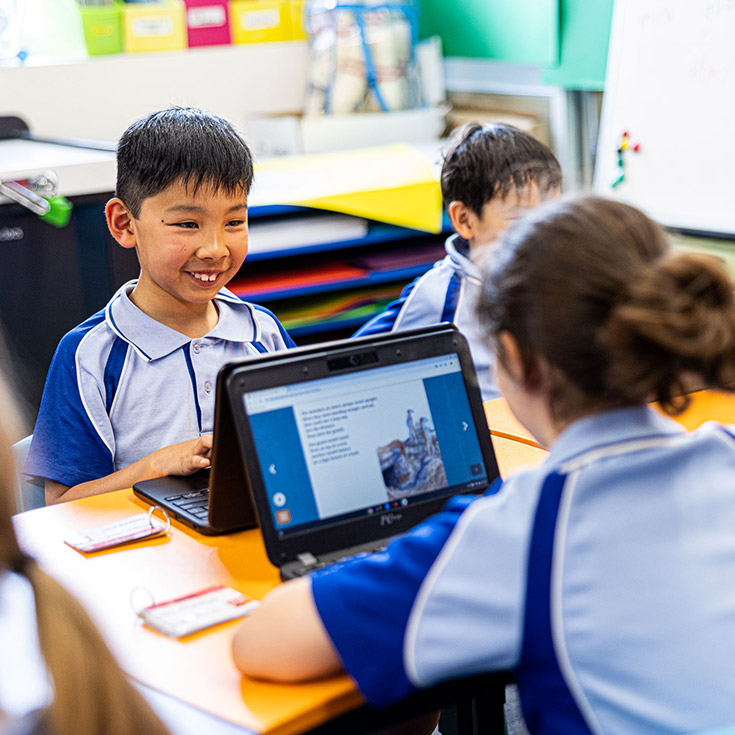 Take a 360° virtual tour
We invite you to explore our school facilities and discover what makes St Michael's a great place for your child.

Learning spaces
Our modern, agile learning spaces have been designed to suit contemporary teaching styles and meet the different needs of our students as they move through school.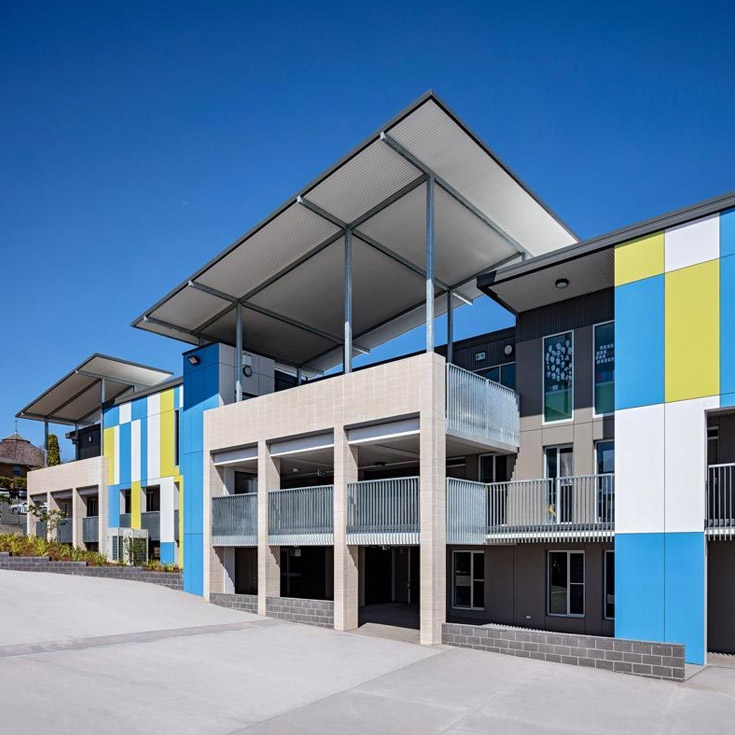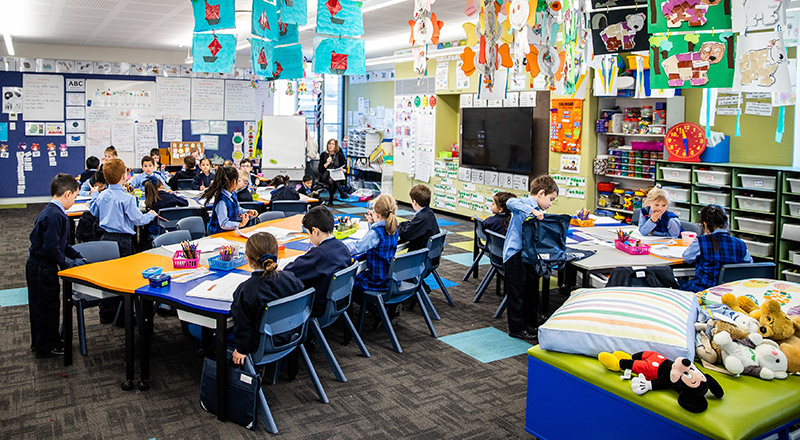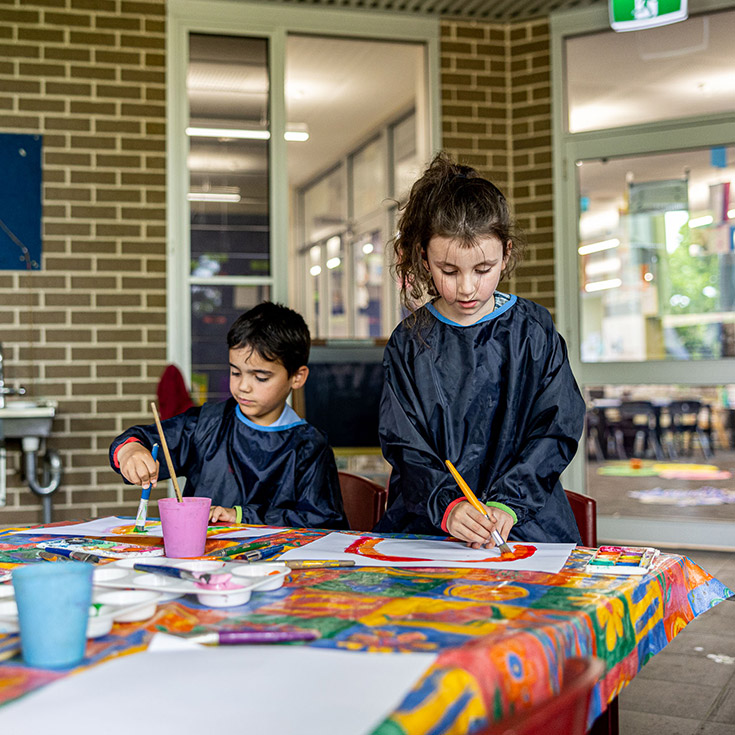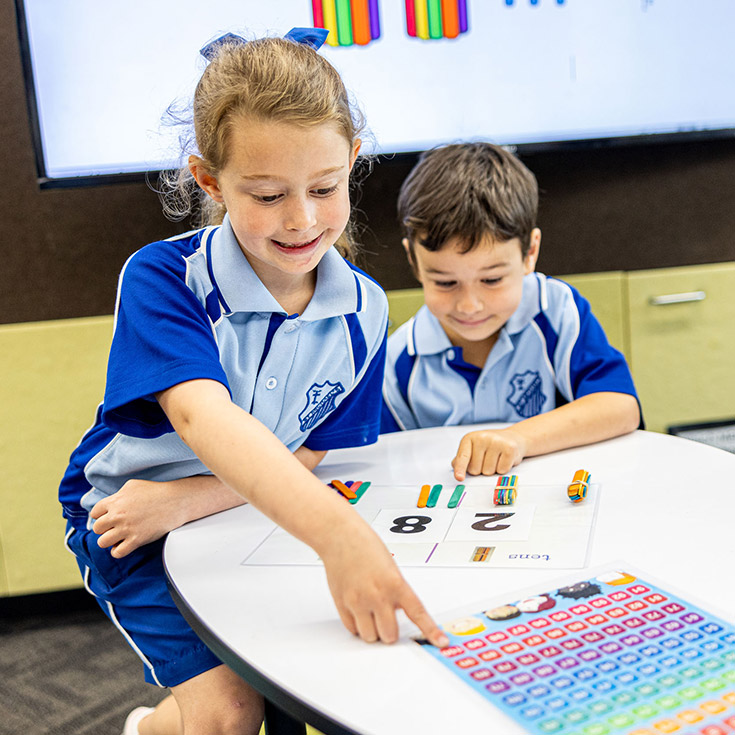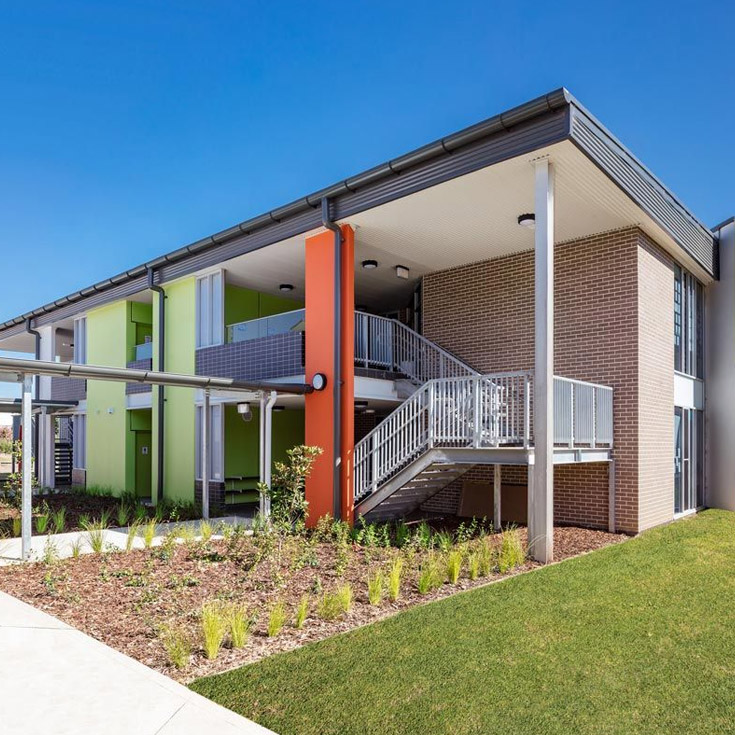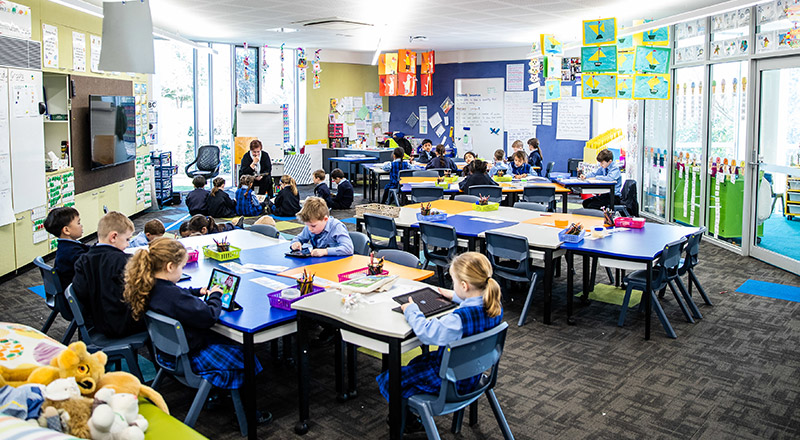 Our littlest learners get the best start to their school journey in a vibrant, engaging space with flexible furniture. It is well-resourced with a range of literacy texts, numeracy aids and the latest technology.
As students mature, the spaces focus on developing the foundations of lifelong enquiry and love of learning. Students learn to work together and independently utilising equipment and technology that matches the task.
We make sure our senior students have the room and tools they need to learn important skills such as collaboration, time management and problem solving, ensuring their future success.
Specialised areas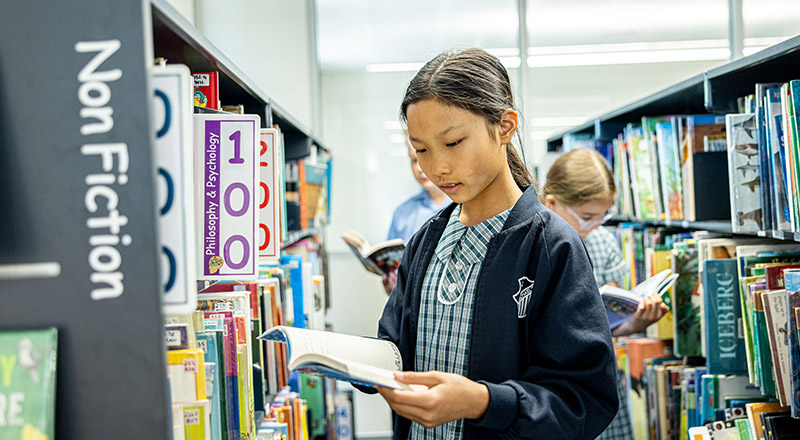 School library
Our library is a favourite for all students who use it for reading, games, craft activities. Every class visits at least weekly to borrow books and develop their love of reading.
Music room
This flexible space is utilised for a range of performing arts activities, including dance and drama. It houses a vast array of musical instruments and sound, picture and composing technologies.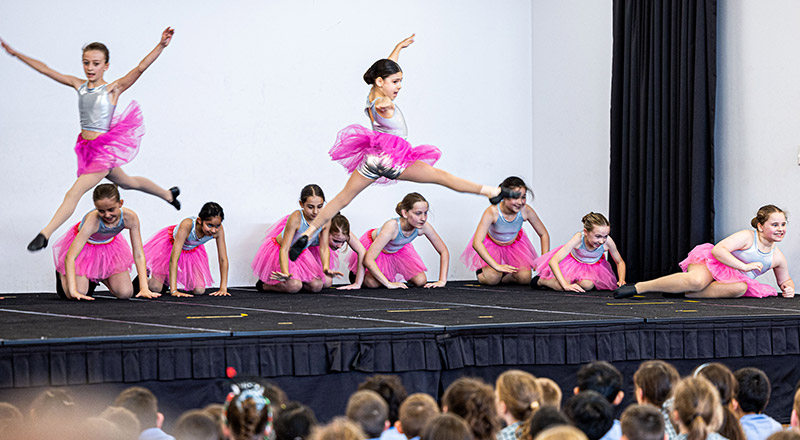 Multipurpose hall
This performance and learning space supports a variety of opportunities for students from musical and artistic to sporting and social. It is also used to host celebrations and special events for our school community.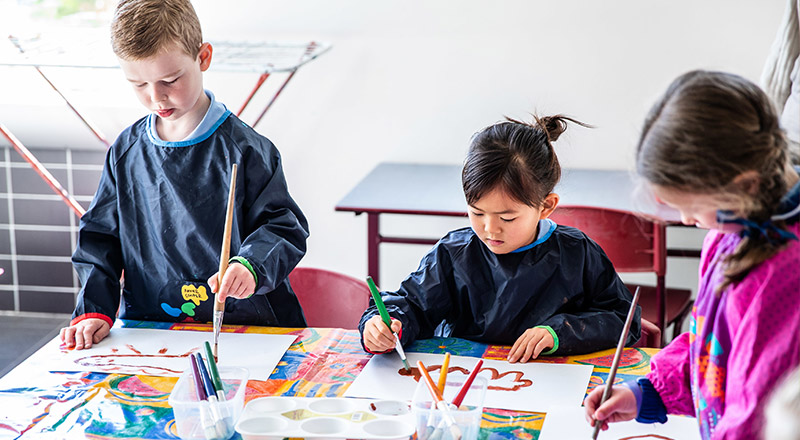 Out of hours care
Ambrose Early Years Learning and School Aged Care provides before and after school care for students in Years K-6 in a well resourced space located on the school grounds. Specialist staff take great care of the students in a safe and secure environment that encourages positive social interaction.
Outdoor areas
Students at St Michael's also enjoy making the most of the school's outdoor areas. Our expansive school grounds allow us to offer students a wide range of sporting and recreation areas, from large, grassed open spaces and sports courts to outdoor musical instruments and play equipment.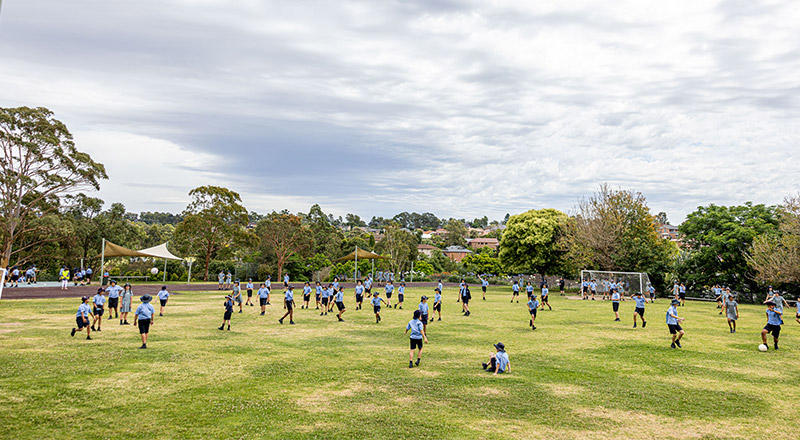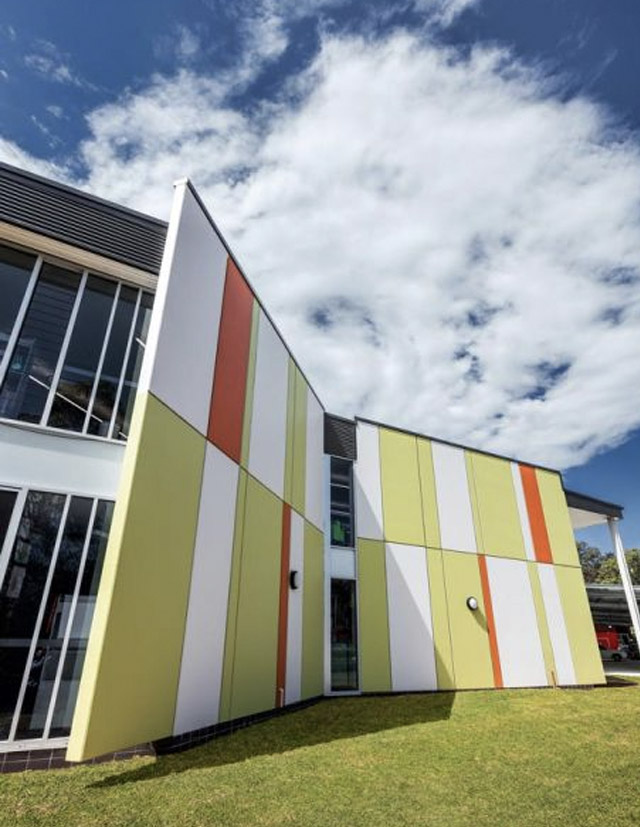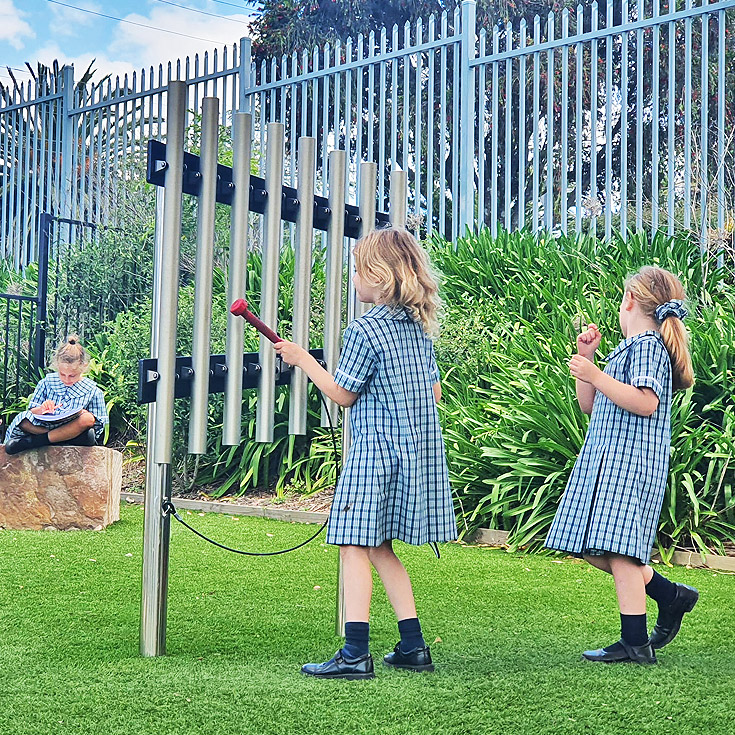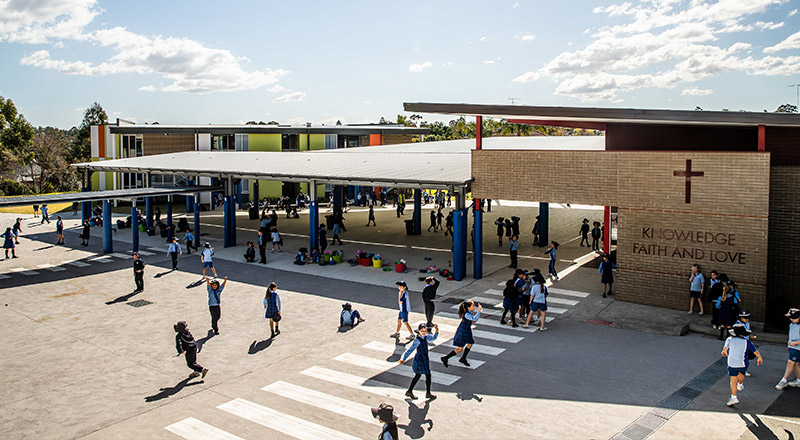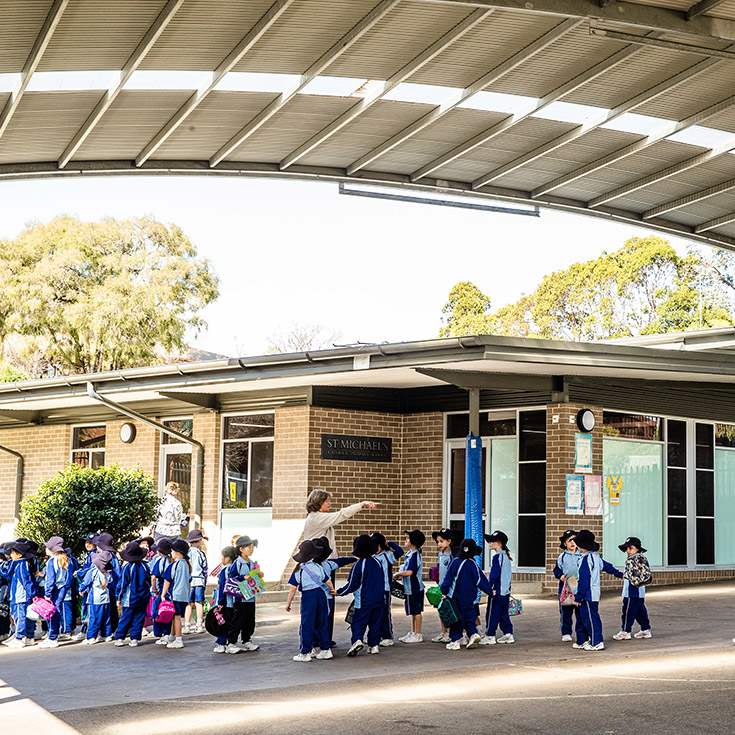 Basketball/ Handball Courts
A large basketball/handball court is one of a number of areas available for students to engage in physical activity and, being undercover, it can be used all year round.
We support the development of our students' physical talents and are one of very few schools to have our own specially created running track.
We strive to offer our children a range of activities and sporting opportunities that help to develop the whole person and have a number of open outdoor areas and sports courts available, including a large grassed oval.
Our interactive music playground encourages student creativity and enjoyment of music in a pleasant, shaded outdoor area.
Covered outdoor learning area (COLA)
Our large undercover area provides a central gathering space for our school community and allows our students to enjoy outdoor play in any weather.
Our kindergarten students benefit from their own dedicated playground, allowing them to get used to their new environment at their own pace before joining the wider school community for break times.
Visit St Michael's today!
See for yourself why we're such a great place to learn.