100 Days of School
15 Sep 2020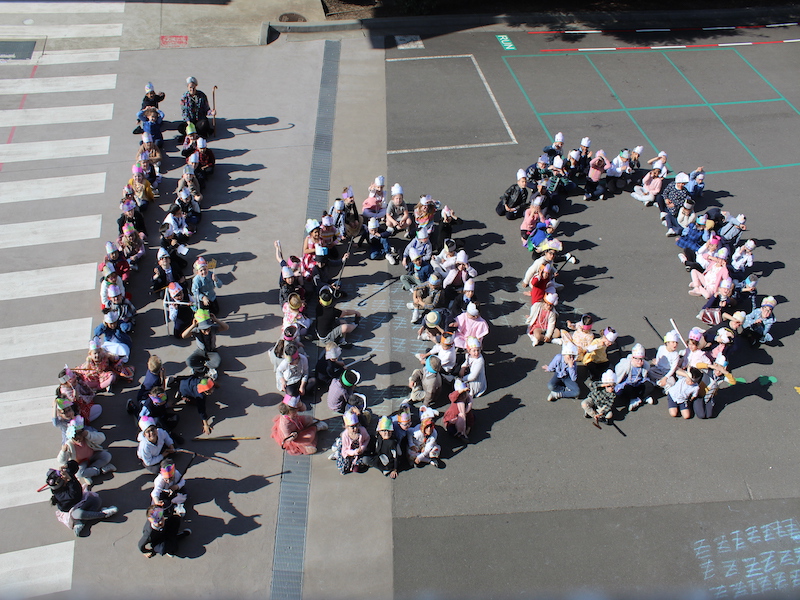 "I've had the best day!" exclaimed one excited '100 year old' St Michael's kindy student at 3:10pm on Friday 21 August. And he was not alone - one look at the happy kindy faces said it all!
Our kindy teachers were determined to celebrate this milestone with a memorable event, and what a memorable event it was: A day filled with learning fun!
Kindy teachers and students were almost unrecognisable as they walked, [Correction: ambled, limped, hobbled…!] to class. There the children were engaged in numeracy and literacy activities involving 100. Following recess, further creative and energetic activities involving 100. Mr Buckman lit the BBQ [out of the icy wind!] and cooked over 100 sausages. After lunch, the children participated in additional activities before being photographed in the shape of 100.
Who would believe that 100 could be so exciting?!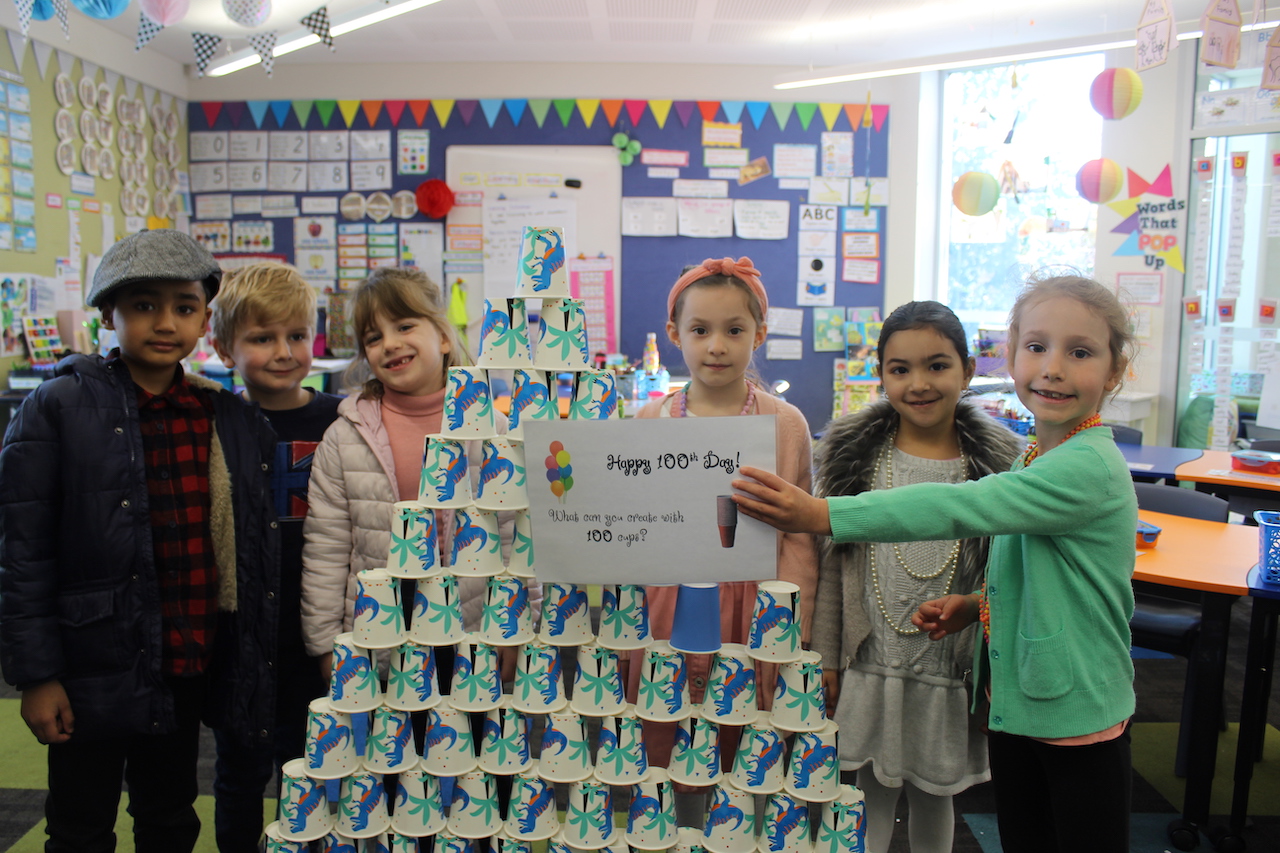 Facebook
29 Sep 2023

Our students had the best day ever when they took part in our "Colour-a-thon". They danced, cheered, twisted and played lots of colourful games. A huge thank you to our families for their generous donations and to our sponsors for the fabulous prizes! ❤️🧡💛💙💚💜🖤 🤩🏃🏃‍♀️🏃‍♂️

28 Sep 2023

St Michael's celebrated Mrs Maka's retirement by putting on a wonderful showcase of the children's talent. Every grade gave a performance that was outstanding. They took Mrs Maka on a journey through the years of music that was part of her life during the last 40 years. The scripts and the changes to the words of the songs made it very meaningful for her and the dancing was fabulous. The Choir and the Band also performed and were just amazing. Everyone who visits St Michael's acknowledges that our children are so well mannered and welcoming. Mrs Maka's children & grandchildren, the Deputy Executive Director of Catholic Schools Diocese of Parramatta and two of Mrs Maka's Principal colleagues who joined us for the farewell concert were totally amazed by the children's talent, their behaviour and their welcome to the special visitors. What a fabulous send off St Michael's, we are so very proud of you all 🥰 Farewell Mrs Maka and God Bless you always 🫶