Getting creative for Year of Youth
25 Sep 2018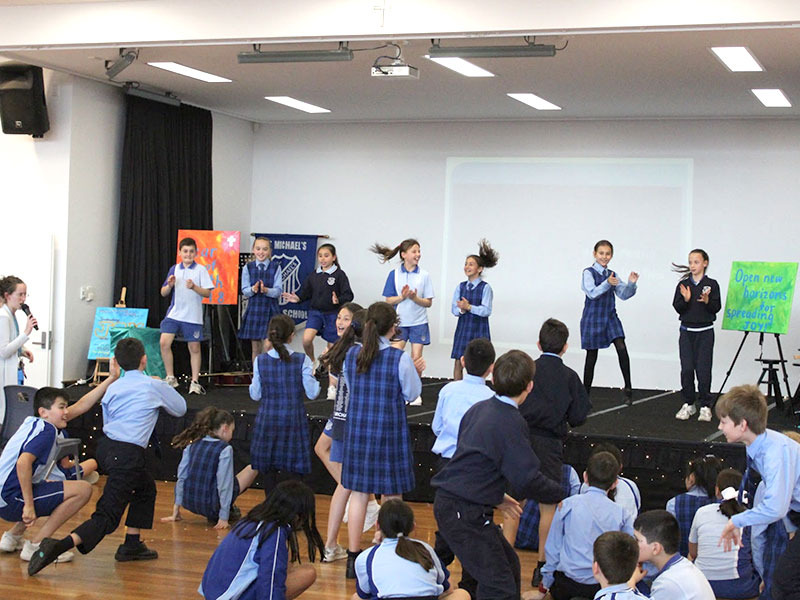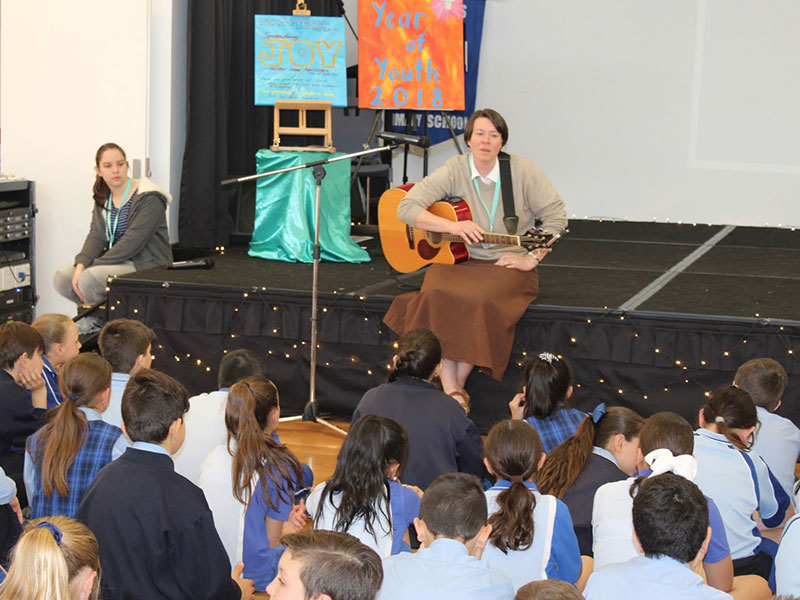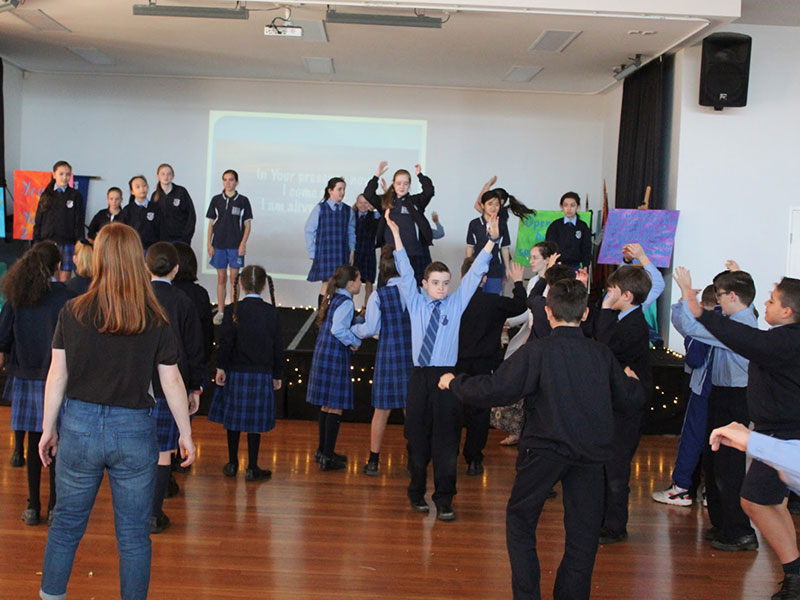 A special Faith in Action Team (FIAT) event happened on Monday 10th September for all Year 5 students. The Year of Youth Celebration Day!
The Year of Youth Celebration Day was a response to the launch of the Year of Youth in 2018. 'Open New Horizons for Spreading Joy' was the theme for the day.
Students participated in a comprehensive whole-day program, coordinated by St Michael's Faith in Action Team teachers, assisted by nine volunteers and supported by Year 5 teachers. Students were able to ask questions and listen to responses relating to vocations and the life of the Church, with our Parish Priest, Fr Wim Hoekstra. Paul Fam [St Michael's Youth Minister ], Sr Rosie Drum [Assistant Director of Catholic Youth Parramatta], and Parramatta Diocesan Youth Leaders engaged in discussion, activities, prayer, praise and worship experiences with our Year 5 students.
The day of engagement included purposeful Creative Arts activities, [dance, music, drama and visual art] with the themes of faith, mercy and love. There were many opportunities on the day for our school and parish communities to build stronger connections.
Through their participation in the Year of Youth Celebration Day, Year 5 students have developed a deeper understanding of how important their role is as young people in our church and have been inspired to actively live their faith.
Facebook
29 Sep 2023

Our students had the best day ever when they took part in our "Colour-a-thon". They danced, cheered, twisted and played lots of colourful games. A huge thank you to our families for their generous donations and to our sponsors for the fabulous prizes! ❤️🧡💛💙💚💜🖤 🤩🏃🏃‍♀️🏃‍♂️

28 Sep 2023

St Michael's celebrated Mrs Maka's retirement by putting on a wonderful showcase of the children's talent. Every grade gave a performance that was outstanding. They took Mrs Maka on a journey through the years of music that was part of her life during the last 40 years. The scripts and the changes to the words of the songs made it very meaningful for her and the dancing was fabulous. The Choir and the Band also performed and were just amazing. Everyone who visits St Michael's acknowledges that our children are so well mannered and welcoming. Mrs Maka's children & grandchildren, the Deputy Executive Director of Catholic Schools Diocese of Parramatta and two of Mrs Maka's Principal colleagues who joined us for the farewell concert were totally amazed by the children's talent, their behaviour and their welcome to the special visitors. What a fabulous send off St Michael's, we are so very proud of you all 🥰 Farewell Mrs Maka and God Bless you always 🫶