Sensational Samba!
07 Nov 2018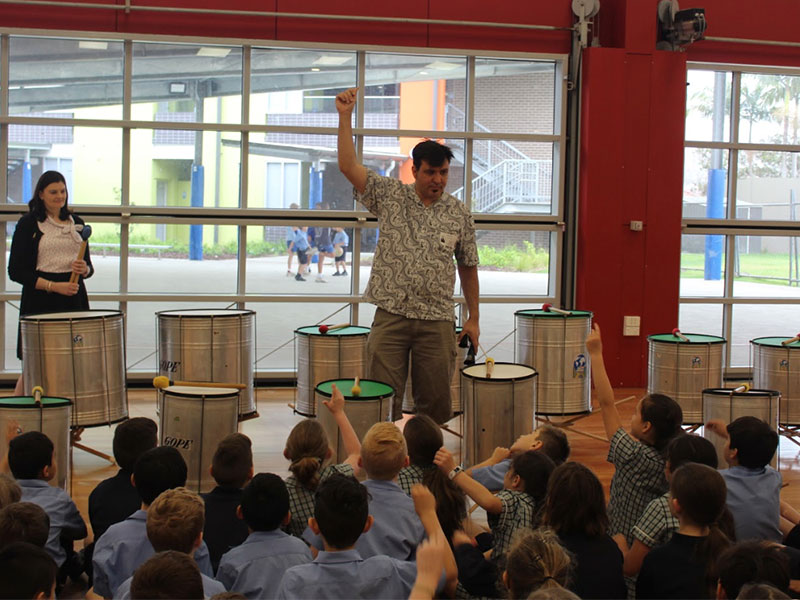 Samba rhythms emanated from our school hall during the first two weeks of this term. Drummer and Samba expert, Tom Harding led all students in exciting Brazilian drumming workshops.
Tom held 14 workshops with 60 children at a time. Students were introduced to some basic Samba rhythms which they then had the opportunity to perform on 4 different Brazilian instruments. By the end of each workshop, Tom had all 60 children playing their different rhythms on the Surdo drums, Tamborims, Ganzas and Agogo Bells.
It was amazing to hear the sound our students were able to produce in such a short time. The students loved the opportunity to try out some different instruments and to be part of the rhythmic Samba sound they produced.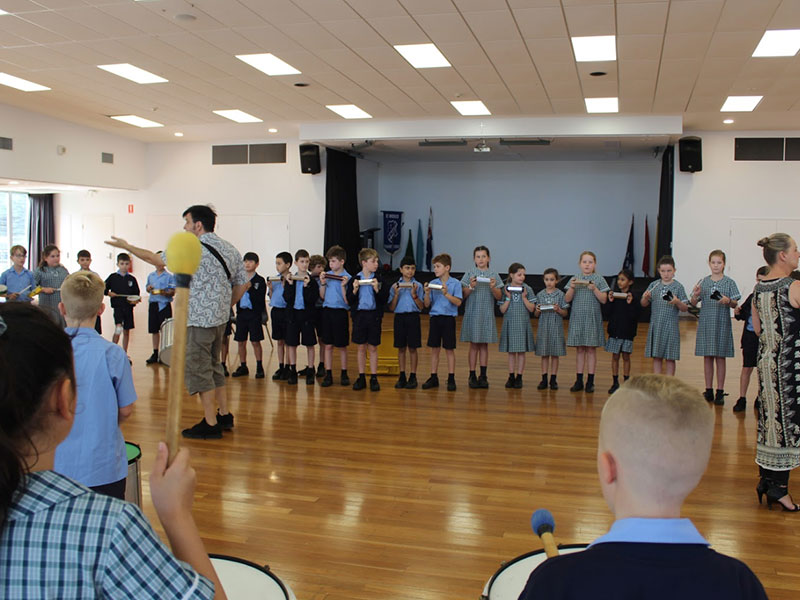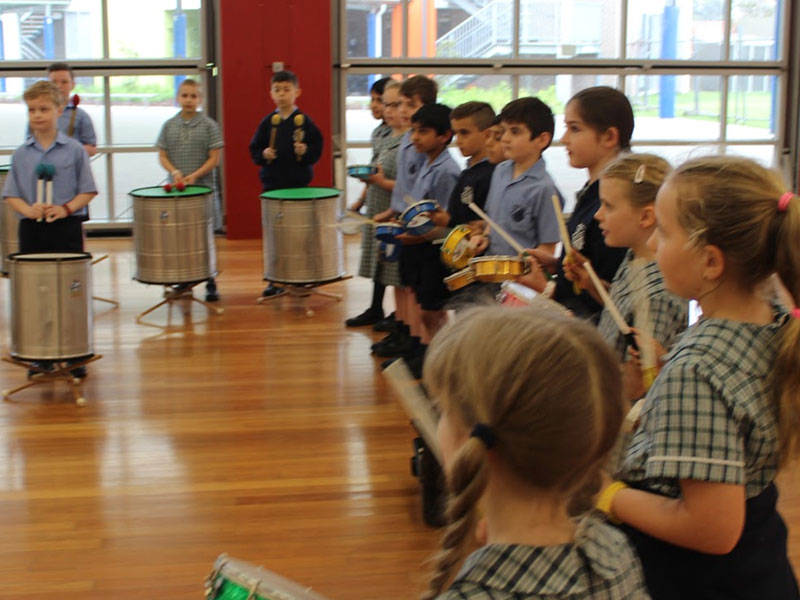 We are continuing to build on this in our music lessons with Yrs 1 & 2 learning some Samba dancing and simple rhythms. Yr 3 & 4 have been working on creating their own Samba style compositions to perform for the class and Yr 5 have been learning about other types of Latin American music, as well as the Samba.
Thank you Tom and congratulations to all our budding drummers.