Students say YES to a sustainable Australia
08 Nov 2023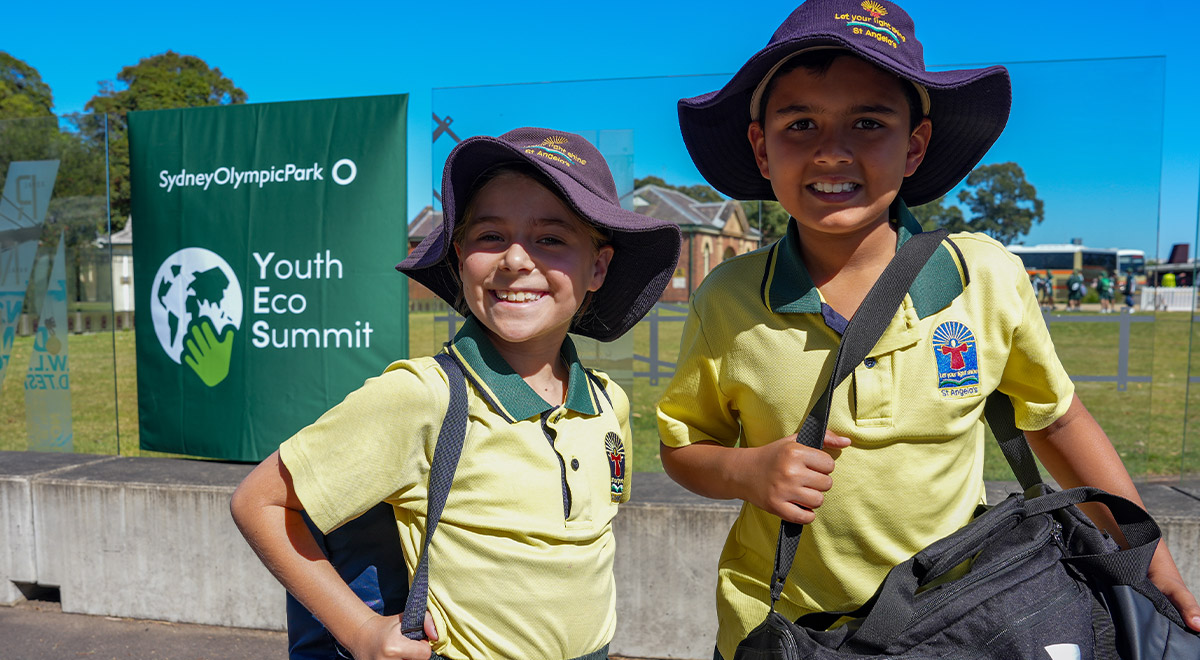 Thousands of young Western Sydney students have declared a resounding 'YES' to ensuring a sustainable Australia for all after a successful three-day Youth Eco Summit at Sydney Olympic Park.
Now in its 13th year, the Youth Eco Summit, or YES as it is commonly known, is one of the biggest youth events of the year and brings together Catholic, independent and public school students from across Sydney to learn about Indigenous culture and all aspects of sustainability.
"I think for Aboriginal people, it's very important for us to listen to our Elders so we have the knowledge and for non-Indigenous people, it's very important to know the history of the places that they live on and how to take care of Country," said Tataya Curry-Jones, Youth Ambassador and Year 11 student at St John Paul II Catholic College Schofields & Nirimba.
"To see them live, breathe and embrace culture, that has to be the number one memory for me this year," said Ayoola Shogunle, a Youth Officer with the Jarara Cultural Centre. "Spending time with Elders and everyone listening and being respectful."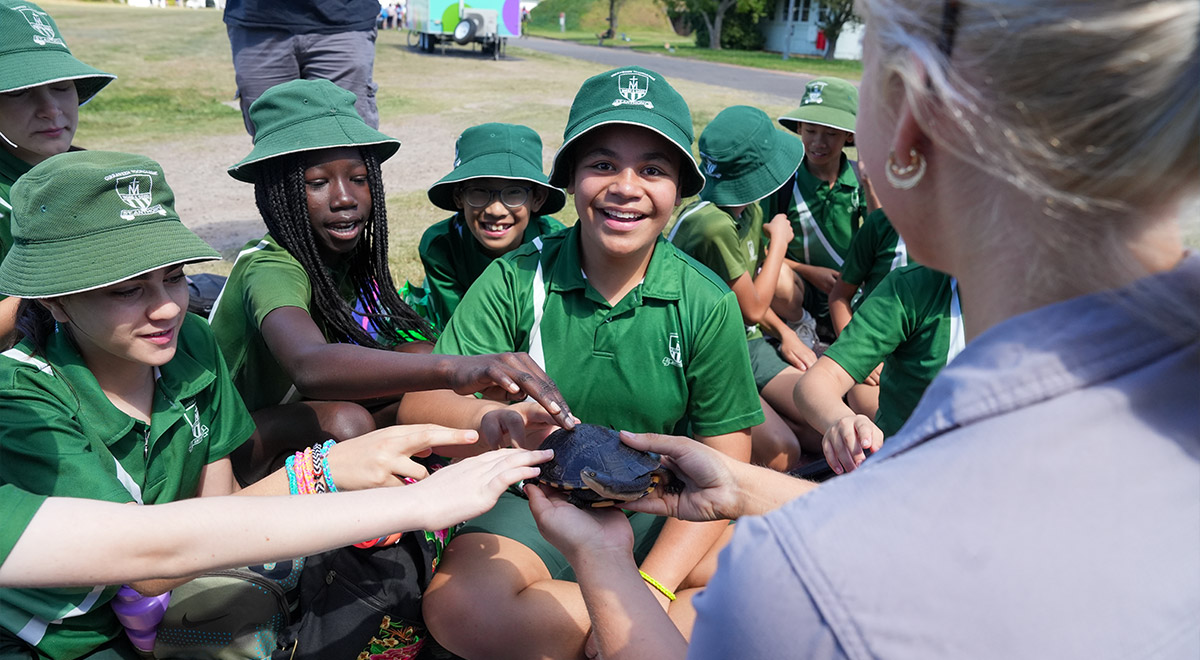 This year's event attracted more than 30 providers who ran hands-on workshops, fun interactive activities and large-scale stage shows.
Led by 30 Murama Youth Ambassadors from Catholic Schools Parramatta Diocese (CSPD) schools, the students took part in art workshops, traditional games, didjeridoo and dance, weaving, cultural walks and learnt about traditional tools and technologies.
"Students work through a program where they connect to their identity, their culture, and learn wonderful techniques, whether it's through traditional dance, weaving, tools and technology and games," said Julie Waddell, Jarara Cultural Centre Lead. "My heart is full with pride for the growth and development of our young Youth Ambassadors and the students they're supporting."
"I love teaching students about Aboriginal tools and technology, whether they're being tested on it or just want to know," said Sidney Nolad, a Youth Ambassador and Year 7 student at Nagle College Blacktown. "I'm really proud of our culture and to share what I know. This information gets shared on and on, including to many people who might not know about it, like family members or friends."
"A lot of the younger kids learn a lot from us," added Meghan Lynch, another Youth Ambassador and Year 10 student at St John Paul II Catholic College Schofields & Nirimba. "And I felt like they enjoyed it as well."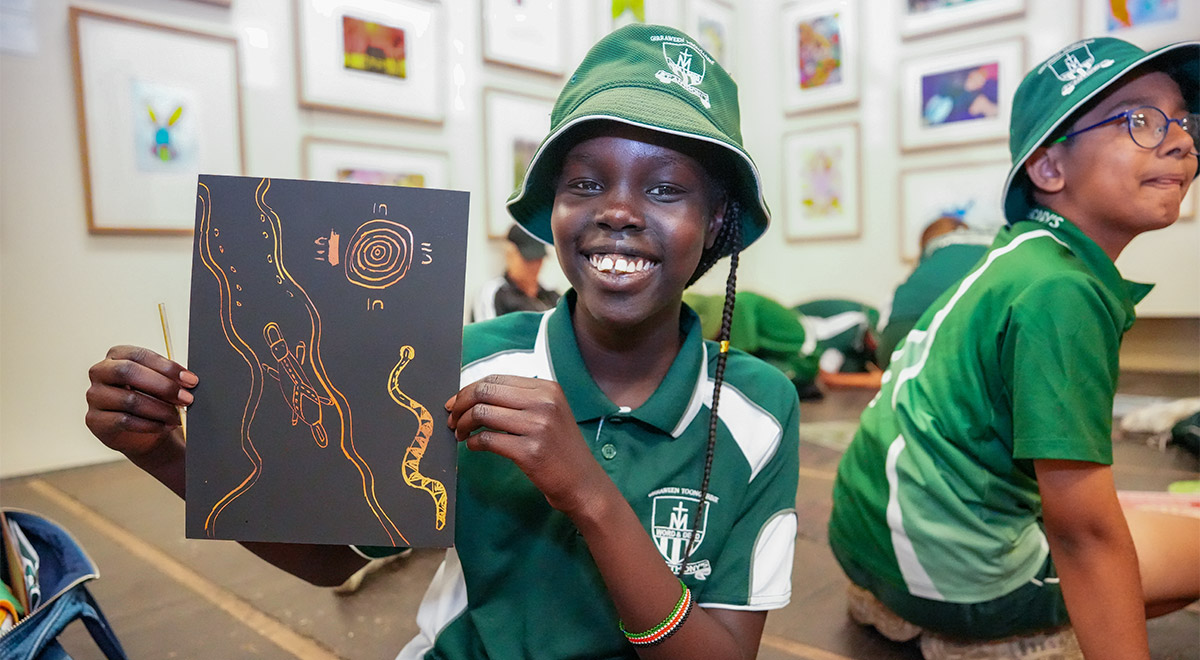 The Eco Youth Summit enabled young people to explore what sustainability looks like, how it plays out in reality and lessons they can take back to their families and local communities.
"A key part of Murama is supporting independence among each participant," said Murama Coordinator Dr John Hunter (Uncle John). "And also interdependence where they support each other through a system of kinship and a network that supports the whole community. They become mentors and teachers to all the other students in our school communities."
The event also included some spectacular performances by renowned Far North Queensland dance group Miriki Performing Arts and NAISDA Dance College, Australia's premier Indigenous training college.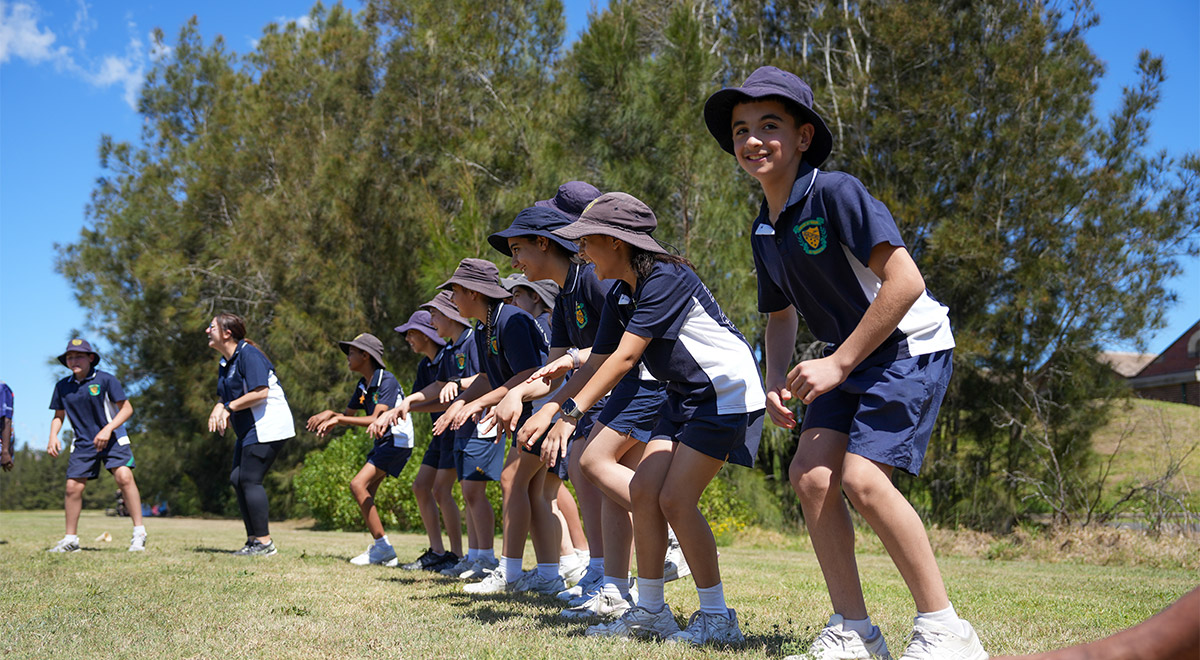 The Miriki team guided students through various dance sessions across the two days and also performed their amazing Gulgi-barra dance at the main closing ceremony on Thursday evening in front of hundreds of guests. Gulgi-barra (meaning Sand People) pays tribute to the ancient Gilgi-barra clan from Far North Queensland.
"The dancing was really amazing," said Kaillan, Xavier College student and Murama Youth Ambassador. "It's very important because you get to feel the power with each step and each clap and you can feel the vibrations of the didgeridoo. All of it, you can really feel it in your soul and it was really empowering."
"I've really enjoyed seeing students grow in their cultural practice, especially the students who performed on the dance circle for our Acknowledgement of Country," said CAPTIVATE Dance Teacher Melinda Omokaro. CAPTIVATE is CSPD's creative and performing arts program.
Students and teachers got to explore a variety of presentations and enjoy interactive activities with providers spread out over the Newington Armoury precinct. They included Murama Indigenous Youth, NRMA, Sydney Zoo, Bingo Industries, Greater Western Sydney Giants, Cricket NSW, City of Parramatta, Qudos Bank Arena, Create NSW, Taronga Zoo, Australian Museum, Birdlife Australia, Observatory Hill Environmental Education Centre, Greater Sydney Parklands, Sydney Water and many more.
Facebook
25 Nov 2023

Year 6 School Leaders - Preschool visits Throughout 2023, our Year 6 student leaders have had the opportunity to visit four of the preschools in closest proximity to our school to read a story to a group of preschoolers. We believe that the opportunity to be involved in preschool visits will build each student's confidence, sense of community and an understanding of the importance of building relationships so that the preschool children see school as a positive experience. We have had positive feedback from our Year 6 Leaders as well as the preschools. The preschoolers look forward to seeing our Year 6 Leaders and love the stories that they read to them. The Year 6 leaders engage the children in the story by asking them questions and also telling them a lot about "big" school. Thank you to all the Year 6 leaders for always being ready with a smile and unwavering enthusiasm to read to the preschoolers. It has been wonderful seeing you enjoy the visits as much as the preschoolers

20 Nov 2023

In PDH, Kindy has been learning about the importance of eating a variety of healthy food.